If you are here it means you have dirty grout and trying to clean it. However, you are not sure if steam cleaning is the best option. Does steam cleaning damage grout?
Steam Cleaning is a great option for tiles and grout cleaning. NO, IT DOESN'T DAMAGE GROUT.
Steam cleaners as its name are suggesting heats plain water and use the steam energy to clean efficiently. Hence it is not using caustic chemicals that attack the surface and therefore does not dissolve or chip away the grout.
The same is applicable when it comes to the steam cleaner attachments. They are usually made of nylon bristle that is soft and no abrasives. It is the softest grout cleaning technique.
Steam is a great cleaning option for grout. It will leave your tiles and grout sparkling clean and looking new. I recommended steaming grouts and tiles before selling or renting a flat, the visitors will be impressed by it and the tiles will look brand new!
Conforday steam Cleaner Multipurpose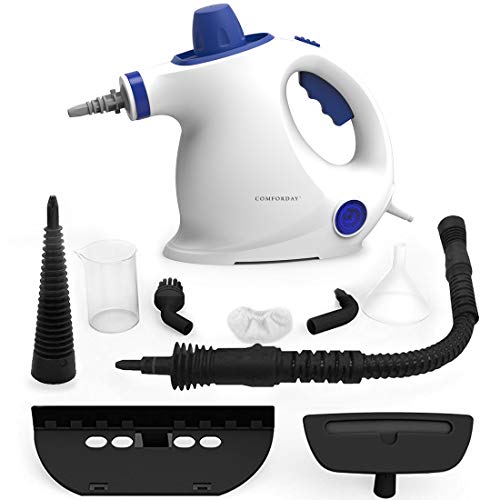 What is grout?
Sanded grout is basically cement mixed with sand and water. The water is used to help it bond together. Also nowadays the manufacturers are adding some polymers additives to reinforce the You can include color oxides in order to give a nice esthetics color matching your tiles. It is the most common type of grout used in the world. It also gives the user huge flexibility when it comes to cleaning.
There are 2 types of grout, one is cement-based and the second is an epoxy-based one. Cement grouts are commonly used in kitchens and bathrooms. These grout are more prone to mold and mildew as they are in humid areas. The epoxy-based grout is more suitable in places where it is under the influence of oils and acids. It is more expensive but has more water repellency and less subject to stains. As it takes time and money to change your grout you should be careful before cleaning it and understanding if steam cleaning damage grout?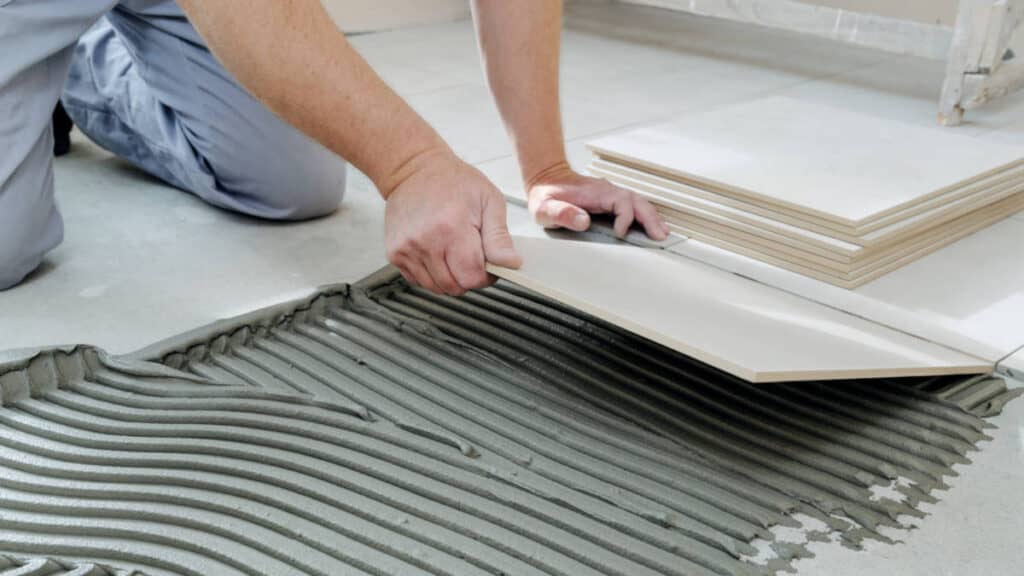 Why grouts get damaged?
There are various reasons for grouts to get damaged. As cement, it works very well when it's compact and entirely uniform .Although steam cleaning doesn't damage grout, when cracks or holes start it crumbles very fast.
Water saturation level
The more water-saturated grout, the more weakness, and damage are likely to happen. Water is softening the grout and increasing its tendency to host mold and mildew.
Low amount of grout cement
A similar aspect is the lack of cement grout between the two tiles. As it is placed in the cavity between tiles, the water tends to settle there and it's difficult to wipe it off every time. This type of grout will also take more time to dry after you steam it, usually, 8-10 hours is enough but you might want to let it dry longer. The dampness between tiles might lead it to quickly cracking. Keeping your steam with low humidity will help in avoiding this issue.
Wrong grout mixture
The most common issue is due to unprofessional installation. Sometimes grout installer will vary the proportions to save a few bucks on the material. Grout will probably experience damage in the long run. Surely, the best is to call a company or re-grout the tiles yourself if you face this issue.
You may have heard the advice to steam clean floors and grout, but is it really necessary? Steam cleaning is not an effective way to clean grout. Steam cleaning is great for carpets, hardwood floors, and surfaces, but do not saturate grout with steam.
Non-sealed grout
Old and unsealed are fragile. Naturally, a gentle cleaning will help in preventing grout erosion. A soft cloth with hot water is enough for most stains like crayon pencils and chalk. A steam cleaner such as this one will help giving back the shine to your tiles.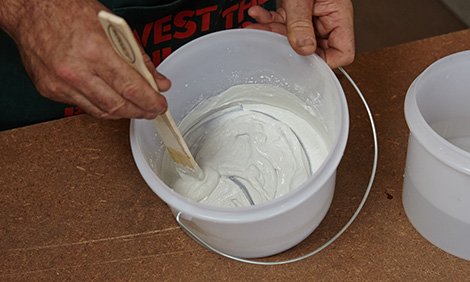 Does Steam remove grout sealer?
I think the right answer to this question would be that the use of plain water vapor has no negative effect or anything that will degrade the effectiveness of the grout sealer. Does steam cleaning damage grout is a legit question. But the effects of the heat of the steam and repeated use is still very much unknown.
Probably there is a possibility of it shortening the length of life of your grout sealer, but there have not been any studies that confirm for sure that it does happen.
Your grout sealer can be exposed to considerable damage only when harmful chemicals are being used to do the cleaning. That is why it is always advisable to use the chemical-free method – Steam cleaning.
Chemical Cleaning Vs. Steam Cleaning
Even if you are used to cleaning with chemicals, we are more and more aware about the effect these products have on our health and mostly on the planet. We are most of the time attracted by glossy advertising that we can see on TV but steam stays the most powerful and eco-friendly way to clean.
Nowadays steam cleaning is gaining in popularity. Steam help is cleaning by spraying hot steamed water on the surface. It helps in softening the dirt messes, mildew, and other oily stains. Thanks to its 212°F temperature the stains are removed with the evaporation. Furthermore, the steam helps in sanitizing the place as most of the bacterias and viruses cannot sustain this heat. However, steam cleaning can be dangerous when mixing chemicals solutions with water. Indeed this is strictly prescribed by manufacturers as some chemicals can react adversely to these heats.
Some steam cleaners have a wheeled base that is quite helpful when it comes to cleaning your grout. All you have to do is directing the steam to where you want to clean. The Drillbrush Nylon Power Brush is a great power brush. If you want to enhance the look of your grout you can use the Grout Pen White. It is working well to restore the initial grout look in terms of colors and aspect.
I do not recommend cleaning chemicals even if they produce a glossy finish and achieve the desired result. Indeed chemicals will cost you twice more, in terms of money and health.
Solutions of chemicals are producing a caustic smell and its acidity isn't recommended for the skin. That's a reason why these brands are selling pricey cleaning gloves…
About steam cleaners
Of course, steam cleaners are expensive and you should think twice before buying one. Nonetheless, it is a single investment that will save you in the long term. It tends to be very resistant and as it doesn't have any special technology inside you can use the same for a few years. I have seen people using the same heavy duty steam cleaners for 8-10 years and it was still doing a great job!
If you don't want to buy a steam cleaner yet you can have a look at options to rent one for as low as $52 for 4 hours on homedepot. It should be enough for cleaning grout. If you are looking to buy one, have a look at this page to see what is the best steam mop in 2021.
Reaching out to a professional, is also an idea, if you are not sure about it. Keep in mind that it will cost you around $200 depending on the walls and floor surface you need to clean.
Steam Cleaning Benefits for Grout
Steam cleaning should be your preferred choice if you suffer from allergies or respiratory illnesses. This soft cleaning will help you breathe better. Also, steam your mattress can help you sleep better and prolong the lifetime of your mattress, have a look here if you want to know more about it.
The key benefit of steam cleaning is that it doesn't leave any irritating odor, using a mild detergent after steaming will be more than enough when it comes to clean your grout. It will produce a sparkle clean finish.
Having the right cleaning frequency is a must, indeed avoiding getting the grout moisturized in dept too often is a no-brainer. As the moisture will clean and at the same time soften the grout doing it too often might result in having an over porous material that will be prone to more and more dirt. A deep clean every 6 months should be good.
Should you replace your grout or cleaning it?
If you notice some crackles or holes or unsealed grout as you can see in the picture it means that you should change it.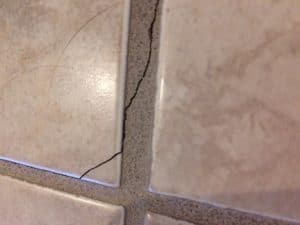 How often should you clean your grout?
This really depends on your utilisations and surface but on average a good steam cleaning, every 6 months is a game-changer. If you are renting or selling your flat/house it is a must as it will really add value to your bathroom and kitchen.
Others grout cleaning solutions
Here we are seeing different ways to clean your tiles. As mentioned above the following methods will use synthetics or natural chemical solutions that, as opposed to using a steam cleaner, might damage older grout
-Grout-Ez is one of the preferred American grout cleanings solutions. The process is just super easy and gives a great finish. However, you should be careful when using it as it is harmful to the eyes and skin that will be exposed. Just spread it on the dirty grout lines and let it 10 minutes before scrubbing gently with an handheld brush, then when it's cleaned mop the floor.
A homemade recipe can work as well. It is less irritant to the skin but will require more time to act:
¼ cup of hydrogen peroxide.
1 tablespoon of liquid dish soap.
½ cup of baking soda.
As the solution is softer you'll have to take a good brush and scrub more on the grouts to achieve the same finish.
Always be careful not to use any oil substance as it will settle in pores and increase the development of mildew and molds.
Dupray Neat Steam Cleaner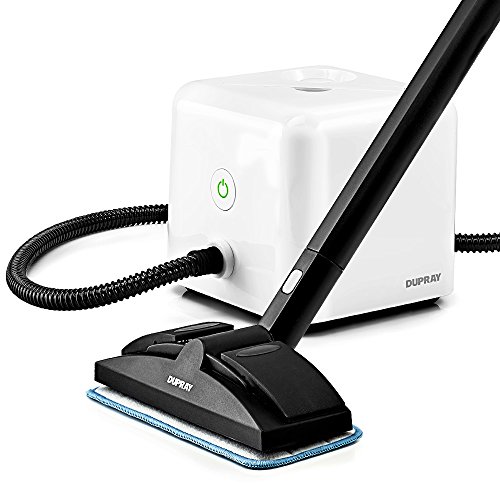 Hope you liked this article and understood that the myth that steam cleaning damage grout is total nonsense. Send me a picture of your clean tile grout and post a comment if you liked this article!